Our services
Metal Work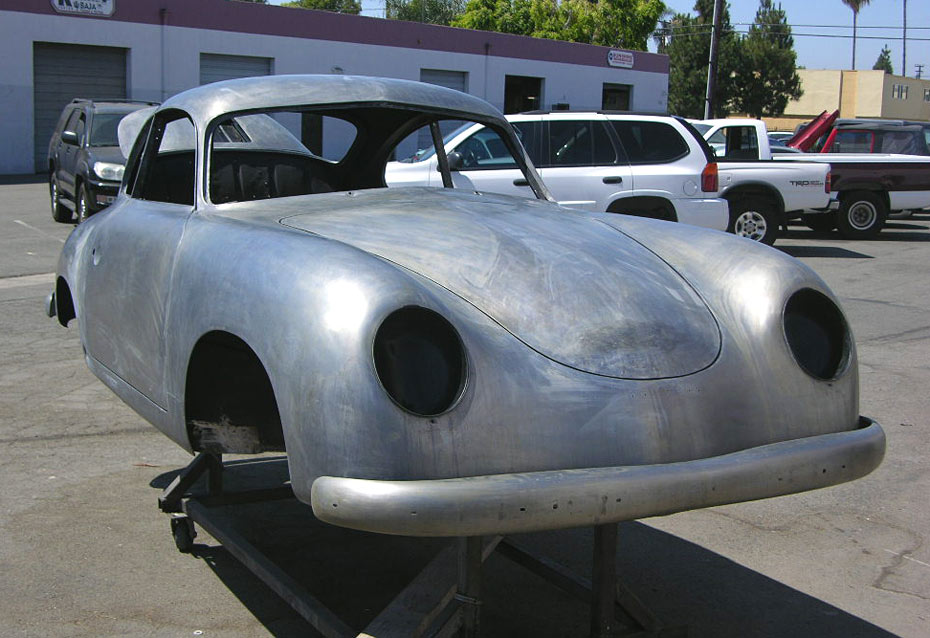 Metalwork is the most critical aspect of the restoration of a 356, and forms the basis of the quality and durability of the completed car.
All metalwork is done in house. We have a complete line of equipment to fabricate any panels that are needed.
When the bodies are finished they look like they are new from the factory. They are square, the bottom lips are correct, the gaps are correct and they are metal finished so there is very little filler required.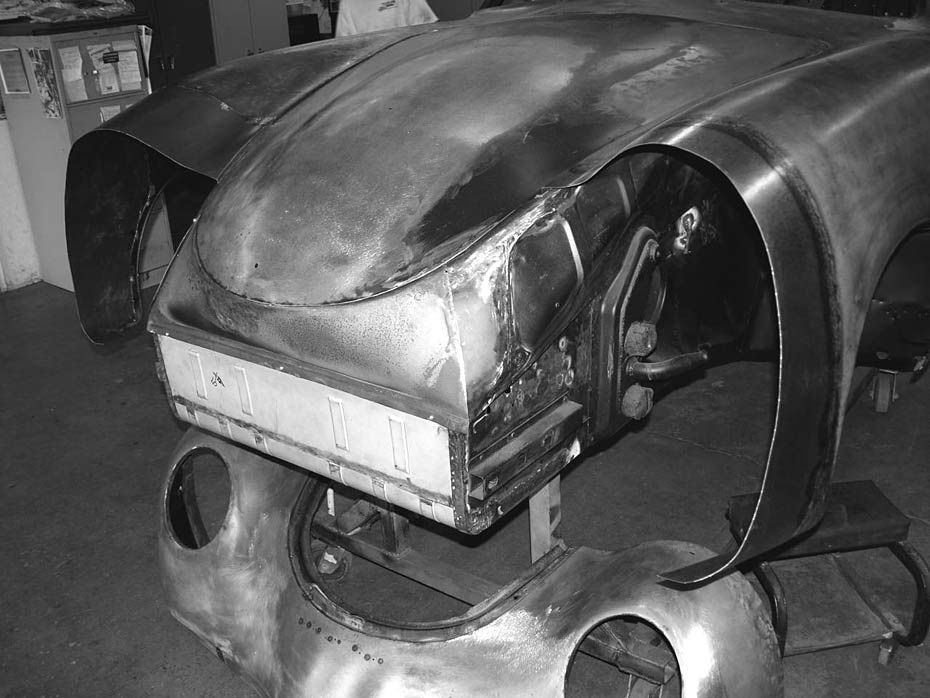 There is is nothing nicer than a bare Porsche 356 body because it does not lie. You can see exactly what you are getting and what you are starting with as a base.
Throughout the metal working process, digital photos are taken in order to document the work done on the car.
Paint and Prep
The cars are done one way and one way only. After the metal work is completed, the bodies are acid washed. A thorough inspection is then done with a magnifying lens to check for rust.This is followed by the application of epoxy etching primer. The primer layers are then applied followed with epoxy sealer.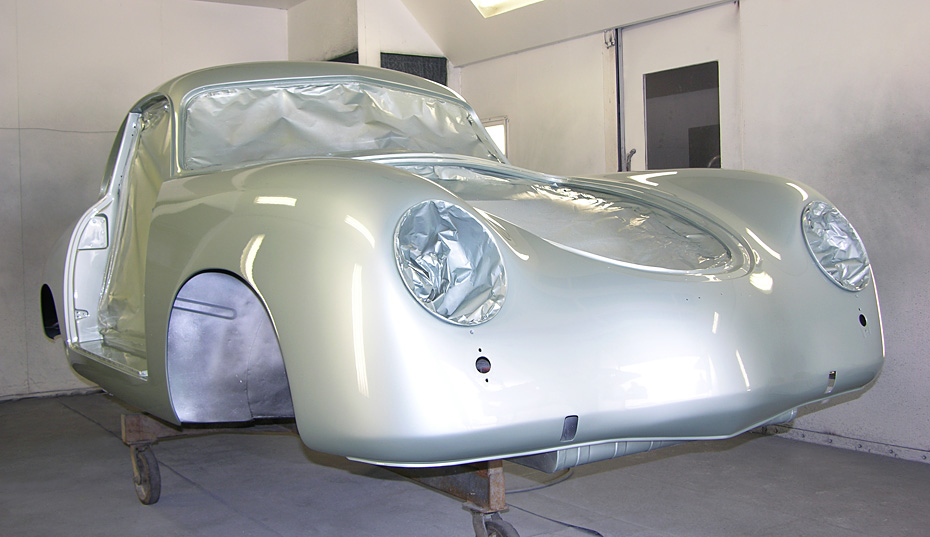 Prior to the paint application, all panels are fit with the rubber seals. This is a very laborious process but is essential so the gaps are perfect and the doors, hood and deck lid open and close properly when the car is assembled.
The paint work is done by Steve Balandis who is one of the best painters in Orange County. Steve has been painting Porsche 356 cars for over 30 years.
One of the greatest compliments Steve ever got on his paint work was from Ferry Porsche himself. At the 50th speedster anniversary, Ferry Porsche saw Pete Duncal's silver GT Speedster Carrera (the bubble car) which Steve had painted, and said it was the greatest paint job that he had ever seen.
Engine Rebuilding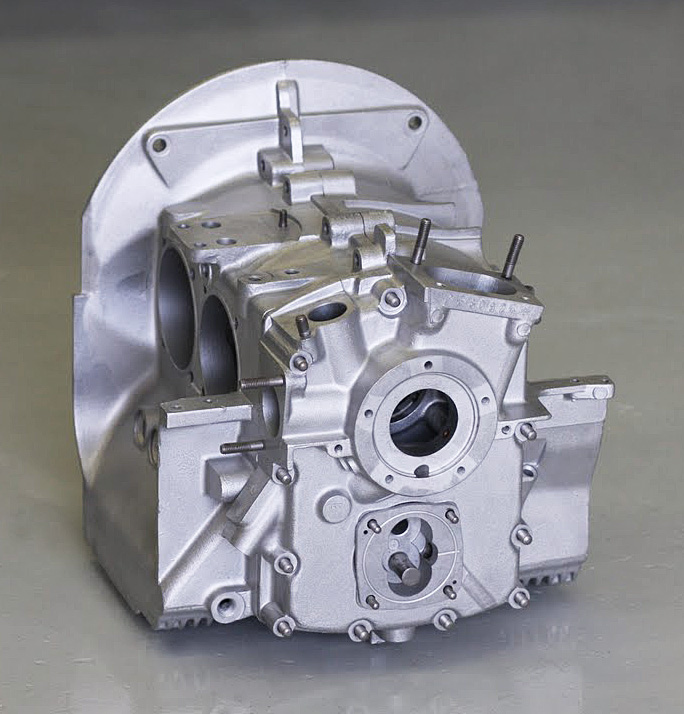 Complete in house engine building - We do a stock engine build in keeping with Porsche's beautiful design.
We use original Mahle piston and cylinder sets. They perform wonderfully and have great longevity. They are also much quieter than replacement pistons and cylinders.
Balancing is key to these engines. We balance the pistons, crank, rods, flywheel and pressure plate to exceed factory specs.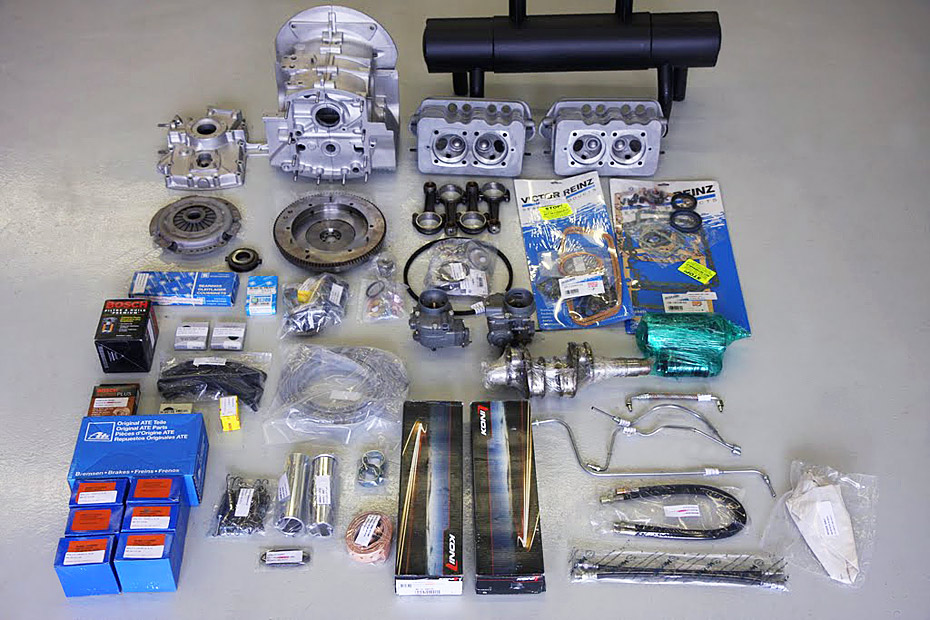 Other key engine building features include using only standard bearings, stock carburetion, tumbling and de burring the cases, volumizing the heads and in-house distributor rebuilding.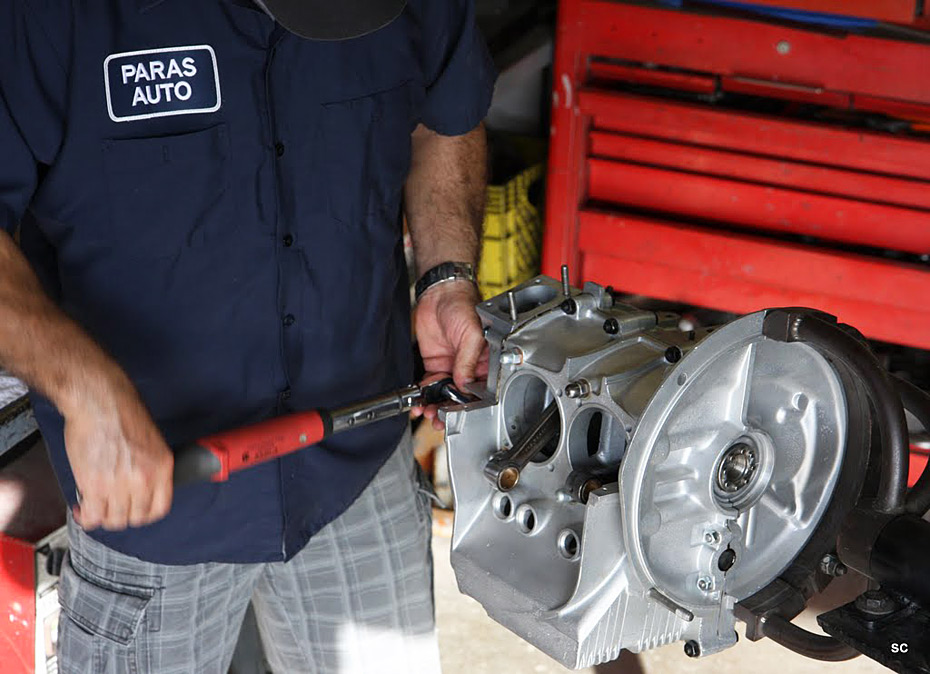 Our goal is to make the engines not only aesthetically perfect on the outside but to make them function like a swiss watch. We biuld them to idle so quietly that you can hardly tell they are running
Assembly
We restore our own hardware prior to assembly. Every nut and bolt goes through a 7 step restoration proceedure. Before plating, the fasteners are tumbled with walnut shell to give them a fine polish. We also keep a large supply of factory nuts and bolts on hand so any incorrect hardware can be replaced.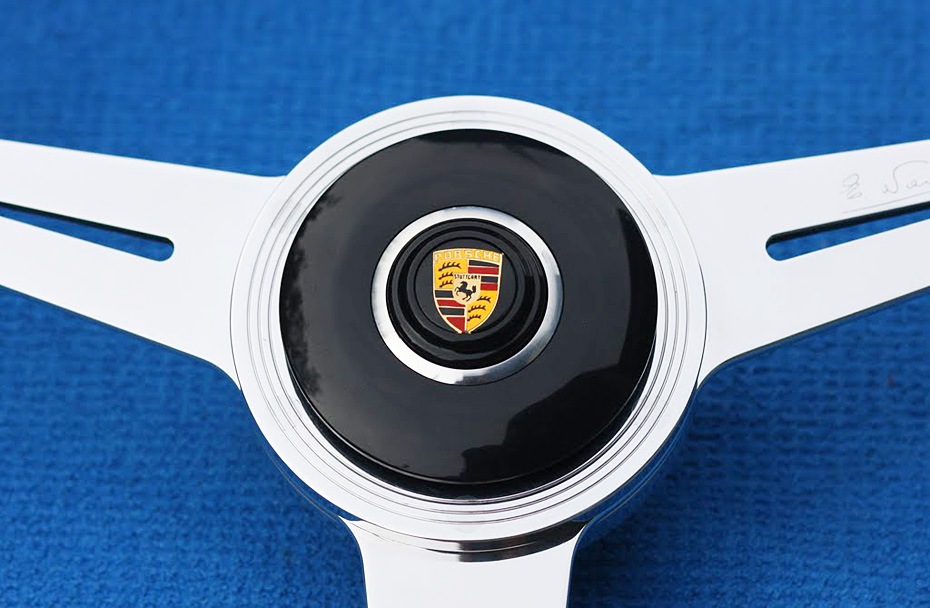 Cars are assembled in our clean room that is dust free and people free. Panels are taped up to prevent nicks and scratches.
The doors, hood and deck lid must be fit perfectly. You should be able to push a door with one finger and have it close on its own and give that beautiful crisp solid door closing sound. We will work on fitting the seals for days if necessary to achieve this.